Financial Pros for Financial Goals
Financial experts of all kinds prove themselves to be useful in day-to-day life, you just have to know who you're looking for based on your goals. Some of them help you manage your family finances and plan ahead, while others focus on taxes, for example. They can all help you plan your financial future for your family, and keep you prepared for whatever comes your way.
Here are some benefits you can get from having professional advice for your family and some reasons why you should get one now.
1. Tax Professional -Maximizing Tax Deductions
There are a lot of great ways to maximize tax deductions, and no one knows them like a tax professional. For example, you can deduct things like mortgage interest, property taxes, medical expenses and charitable donations. But those things are not as easy as they sound because you can't ALWAYS take those.
A good accountant will advise you on what deductions work for you and your family, so doing it yourself can be a total mess. So it's important to talk to an accountant or tax specialist to find out exactly how you can take advantage of them and keep more money in your pocket each year!
2. Financial Coach – Overcome Your Debt
The right financial coach can provide advice on creating and managing budgets, looking for ways to reduce expenses and maximize income, and negotiating with creditors. They also help you create a plan for how you will repay your debts and advise you on the best ways to settle your debts (especially tax debt) to help you get back on track financially.
3. Financial Advisor – Retirement
It's difficult to plan or think ahead when you're struggling to stay above water. Sometimes talking with a financial advisor about your future can give you perspective that you didn't have before.
Retirement planning is a complex and daunting task, especially when you're trying to figure out how to make your money last throughout your golden years. At that time, all you want to do is rest and enjoy whatever things you developed, and make time for your family. But if you hadn't planned out the finances, you could find yourself in a difficult position and struggling. Thankfully, working with a financial advisor, coach or accountant can help take some of the uncertainty and stress out of the equation.
Through These Experts You Can:
Get advice on how to save money and make the most of your earnings.
Figure out how much money you will need to have saved in order to comfortably retire.
Create a budget so that you do not overspend in your golden years.
Get guidance on investments and how to make your money work for you so that you can retire with peace of mind.
Take Action:
So, if you're looking for ways to make tax season less of a headache and more enjoyable, or want some help in preparing for your future, an accountant is definitely someone you should consider talking to.
The experts here at DH Financial are always ready and able to help you make the best of your time now, and plan for the best future you can build! Ready to book an appointment? Great! Give us a call today and we'll set something up that works with your schedule.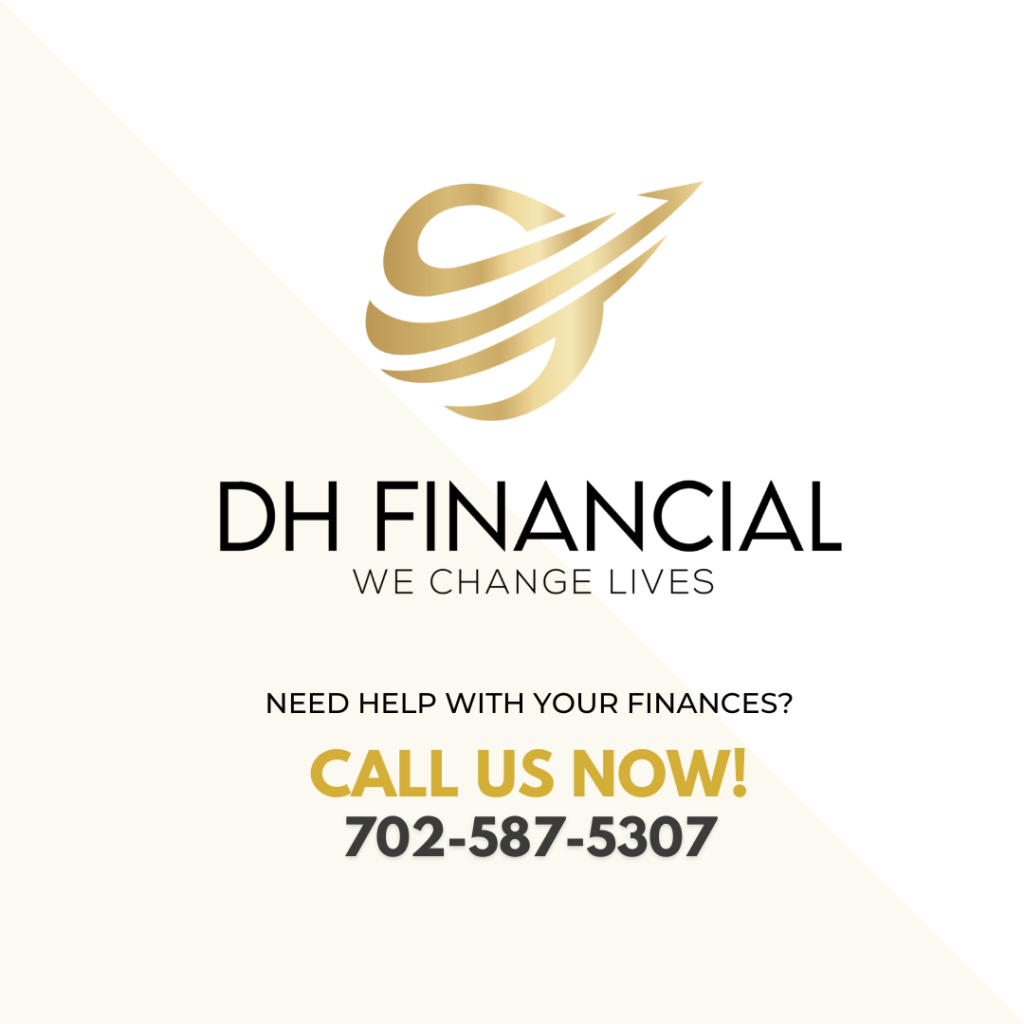 Resources:
https://www.foxbusiness.com/personal-finance/pros-cons-debt-settlement
https://www.investopedia.com/10-questions-to-ask-your-financial-advisor-about-retirement-4770780
June is officially National Safety Month, which means it's the perfect time to assess how safe your finances are. Financial security is just as important as keeping your family and home safe, yet many people overlook the importance of safeguarding their financial future. This is where financial planning comes into play. Not only does it…

---

This blog will teach you how to make smart shopping decisions and stay within your budget. Follow these guidelines, and you'll be able to feel confident about your spending habits.

---

Finance and budgeting are complicated, but they are not meant to be! Learn all the steps to provide financial independent for your family.

---